AppsAnywhere - SolidWorks 2023 - 2024
Launching SolidWorks 2023 - 2024 can take a few minutes to open the first time you open it on a given computer. If you open the cloudpaging player you will see it at 75% for 1-2 minutes.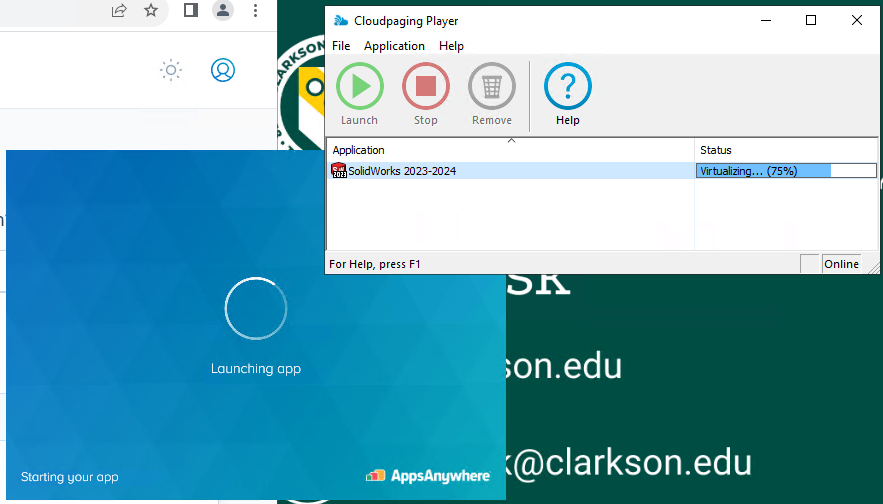 After it launches for the first time you will likely see the below Windows Notification and the application will not open automatically.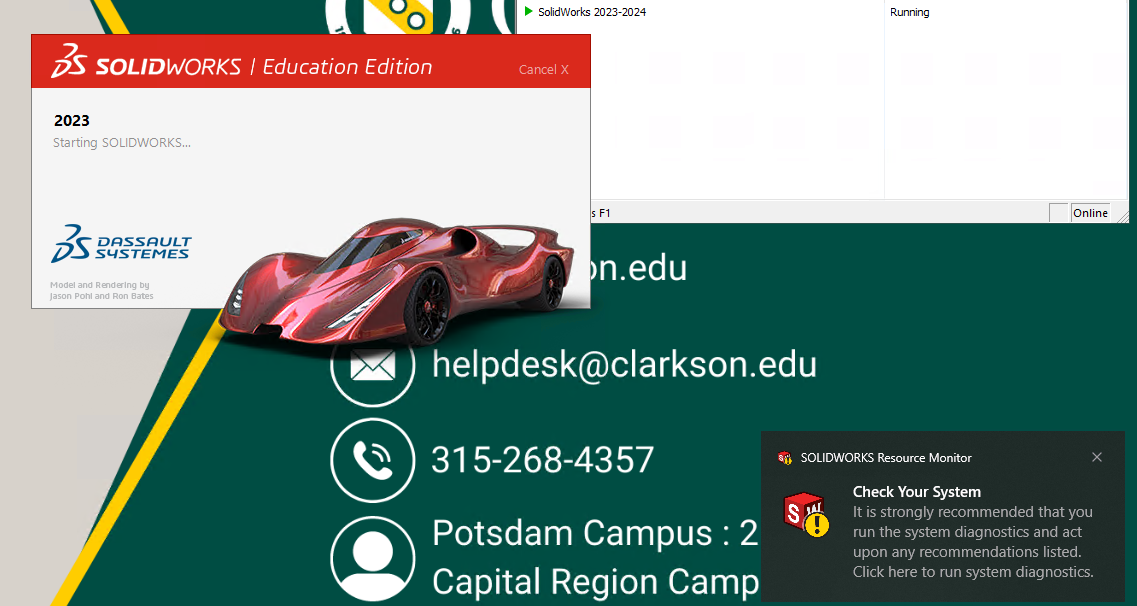 Wait for SolidWorks 2023 - 2024 to finish loading. It will not open. You will need to open the cloudpaging player, select SolidWorks, and click Launch.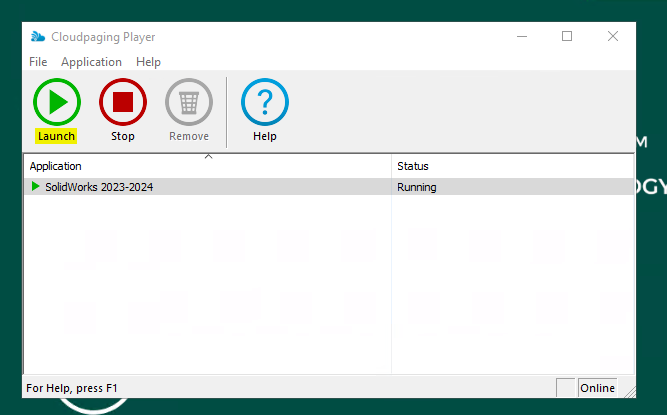 Solidworks will begin loading and you will get the below message. Click "Yes, continue..." and SolidWorks will continue to load. Future launches will just open immediately so long as it is from the same computer.