Connecting To A PC Using Remote Desktop on an iOS device (iPad, iPhone, etc)
Before learning how to connect PLEASE read the instructions BELOW how to end a remote desktop connection. Doing it wrong will prevent you from connecting again. 
Be sure this is complete : Setting Up My PC To Allow Remote Desktop Connections. 

You may get a "AnyConnect" Would Like to Add VPN Confirguration dialogue box to pop up, click on Allow

An Authentication window will open.  Enter you Username and Password in the appropriate fields and click on Connect.

If you were successful, you should see a blue check mark next to the cuvpn.clarkson.edu and in the very upper right corner, near the battery icon, you should see "VPN" in a small box.
You are now connected the VPN.  Time to start the Remote Desktop connection.

From the home screen, launch the RD Client and click on the + in the upper right corner and then Add PC.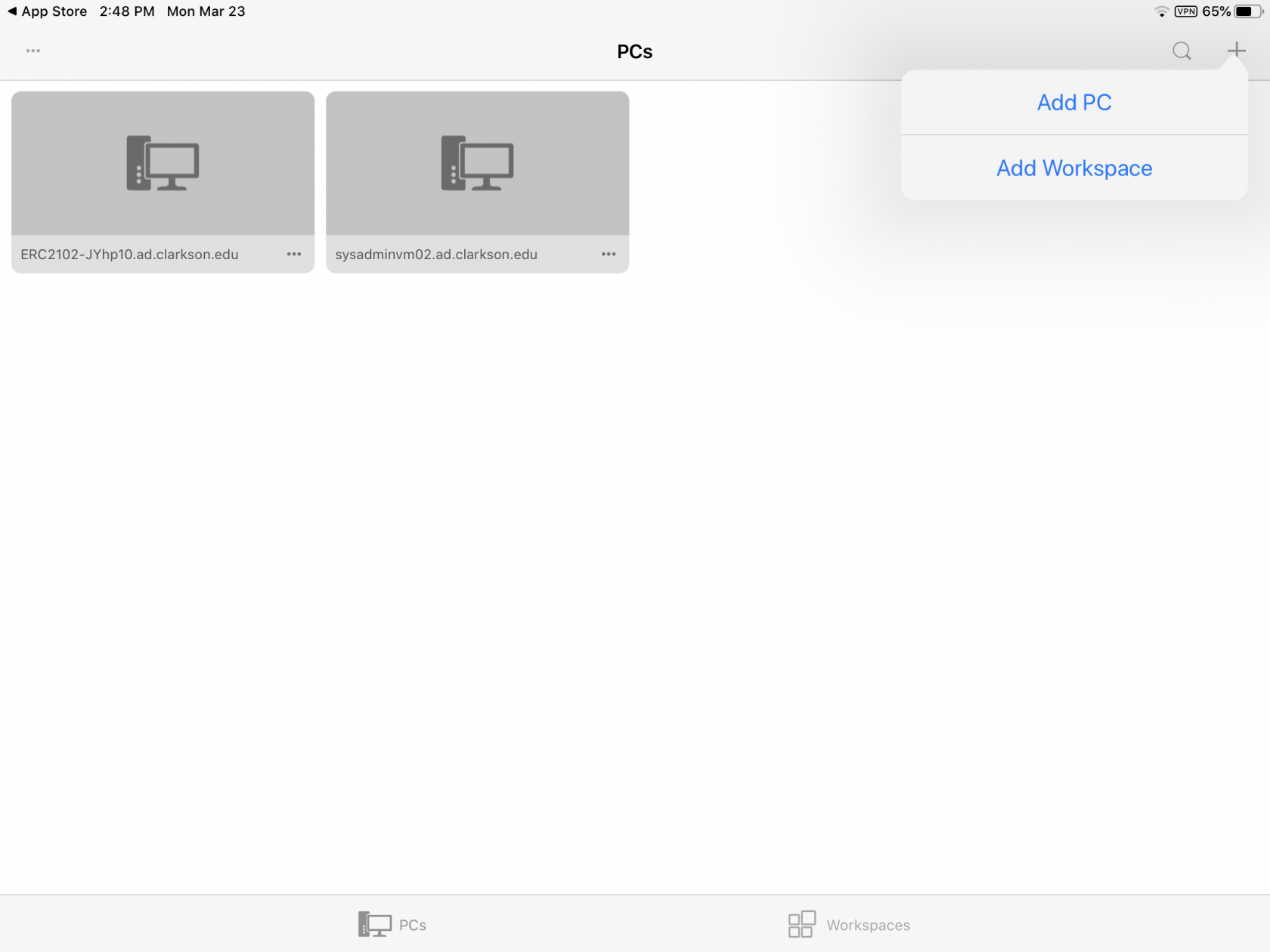 Ending a Remote Desktop Session
When ending your Remote Desktop Connect, DO NOT GO TO THE START MENU AND CLICK SHUTDOWN!  This will turn off the remote computer and then you won't be able to connect to it again.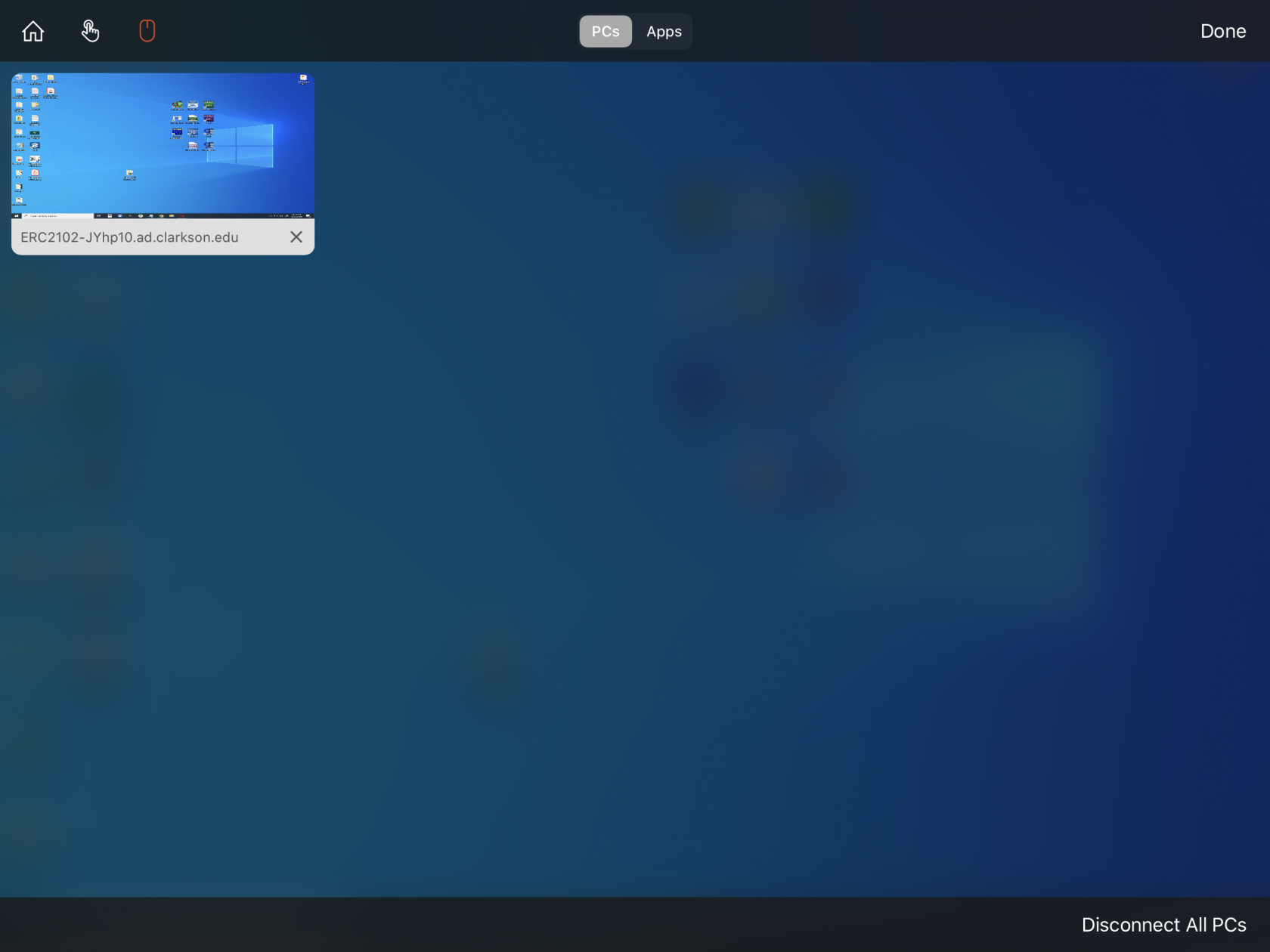 ( <Close up view)